By Salman Hossain | Issue 2 | 10 May 2021
Hi friends,
First of all, thanks a lot for signing up for my newsletter. You guys are fantastic!
Although I wanted to write a newsletter more often (once every two weeks), I got stretched too thin in the last few weeks, making it quite tough to finish. But, no more excuses! 🤞🏼
Reflection of the week
The ancient African proverb, it takes a village to raise a child, is still very accurate in this modern era. Usually, success is an orchestration of unique value addition from a diverse group of people or places in life that goes unnoticed by the rest.
Let's look at it from the context of the vast ocean of the world. The world ocean area is about 361.9 million square kilometers (139.7 million square miles), covering about 70.9% of Earth's surface. Billions of living creatures in the water are dependent on the ocean's undercurrent that helps fishes travel from one place to other looking for food and finding shelter. Similarly, we also need these undercurrents in life to move from one place to another. We need support and kindness from others to reach our dream stage.
I'm curious to know how do you relate to this reflection. You can reply to this email or, better yet, tag me on my Instagram or Twitter and share your thoughts with me and my friends!
Some lessons from past month
We have no idea what someone is going through outside their work life. In some cases, we don't even know what someone is going through at work. But it never hurts or wastes our time to ask this simple question to our colleagues: "How are you doing today?"
​
Building new habits are critical for our personal growth. Yet, we keep failing to reach our goal and eventually lose hope. Having all the tips and tricks to practice a habit is good, but if we don't have the right support system around us, our chances of failure are higher.
​
Experience = Failure(s) + Attitude (Potential) + Knowledge 💪🏼
Quote to ponder upon
"Living things tend to change unrecognizably as they grow. Who would deduce the dragonfly from the larva, the iris from the bud, the lawyer from the infant?Flora or fauna, we are all shapeshifters and magical re-inventors. Life is really a plural noun, a caravan of selves."- Poet Diane Ackerman
​
​Videos (stories) I loved
My Octopus Teacher (Oscar winner, Netflix): A filmmaker forges an unusual friendship with an octopus living in a South African kelp forest, learning as the animal shares the mysteries of her world. I have never seen anything like this on a wildlife documentary in my life. Please watch. | https://cutt.ly/wbIdGg8​
Float (A Sparkshorts by Pixar): I am a big fan of animation films. Especially the one that is powerful in storytelling, authentic, and masterfully created. You're going to love this | https://cutt.ly/XbIfiJT​
Higher Power (New song by Coldplay): If you are follow me for a while, you probably know by now I'm one of the biggest fans of Coldplay. Check out this fantastic song and discover more. If you want me to share my favorite playlist from them, ask me over IG by tagging my profile | https://cutt.ly/zbIfVcV 🕺🏼
​
​The book I am currently reading
​The God of Small Things | Arundhati Roy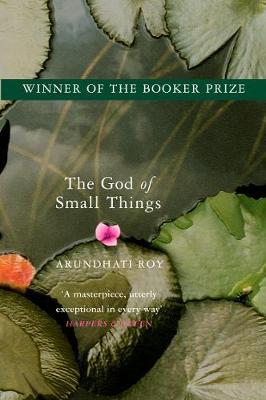 Videos I enjoyed making recently
A powerful business tool that I also use to innovate my life
How I engineer my luck through volunteering
Travel the world for free, it's much easier than you think
If you enjoy reading my newsletters, please share them with your friends and colleagues. 😇 🙏🏼
Thanks for reading,
​Salman Hossain